NEO Sky Villas
Surrounded by light and breeze. Imbued with Mediterranean character. Spaces to relax, areas to entertain. A place just to be.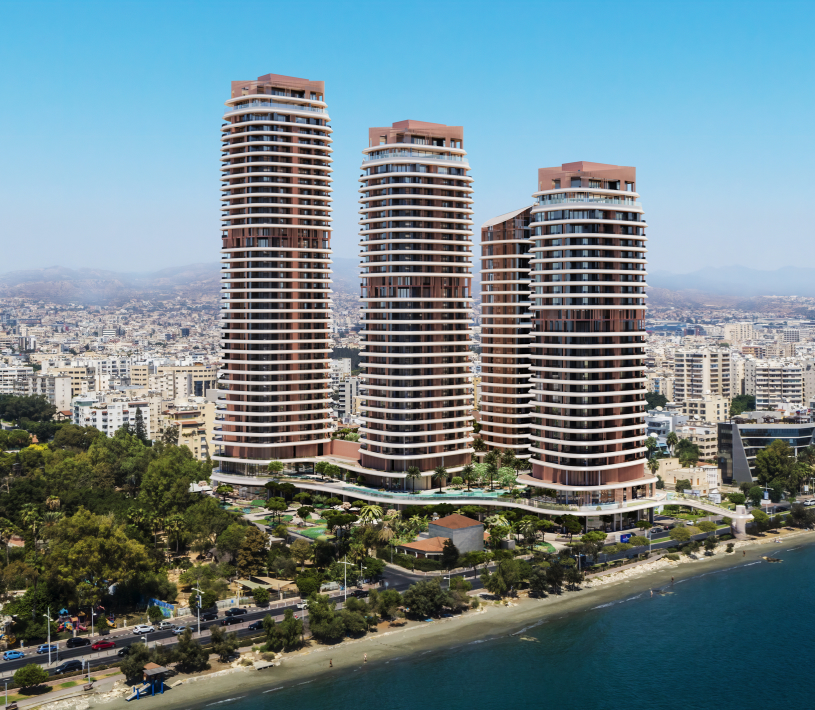 Overview
Balanced at the edge of the sea and sitting in harmony with its surroundings, NEO is more than a residence. It is a place waiting to be defined by your unique life and style.

View all Neo listings

As the southernmost tower, RIVA, situated at the waterfront, provides residents with a full panoramic experience, with uninterrupted views to the sea. RIVA is also the place to welcome guests in the residents' restaurant and bars, and is located right next to the private connection to the beach.
2 beds: 29
3 beds: 85
Duplex: 2
Half floors: 4
Penthouse: 1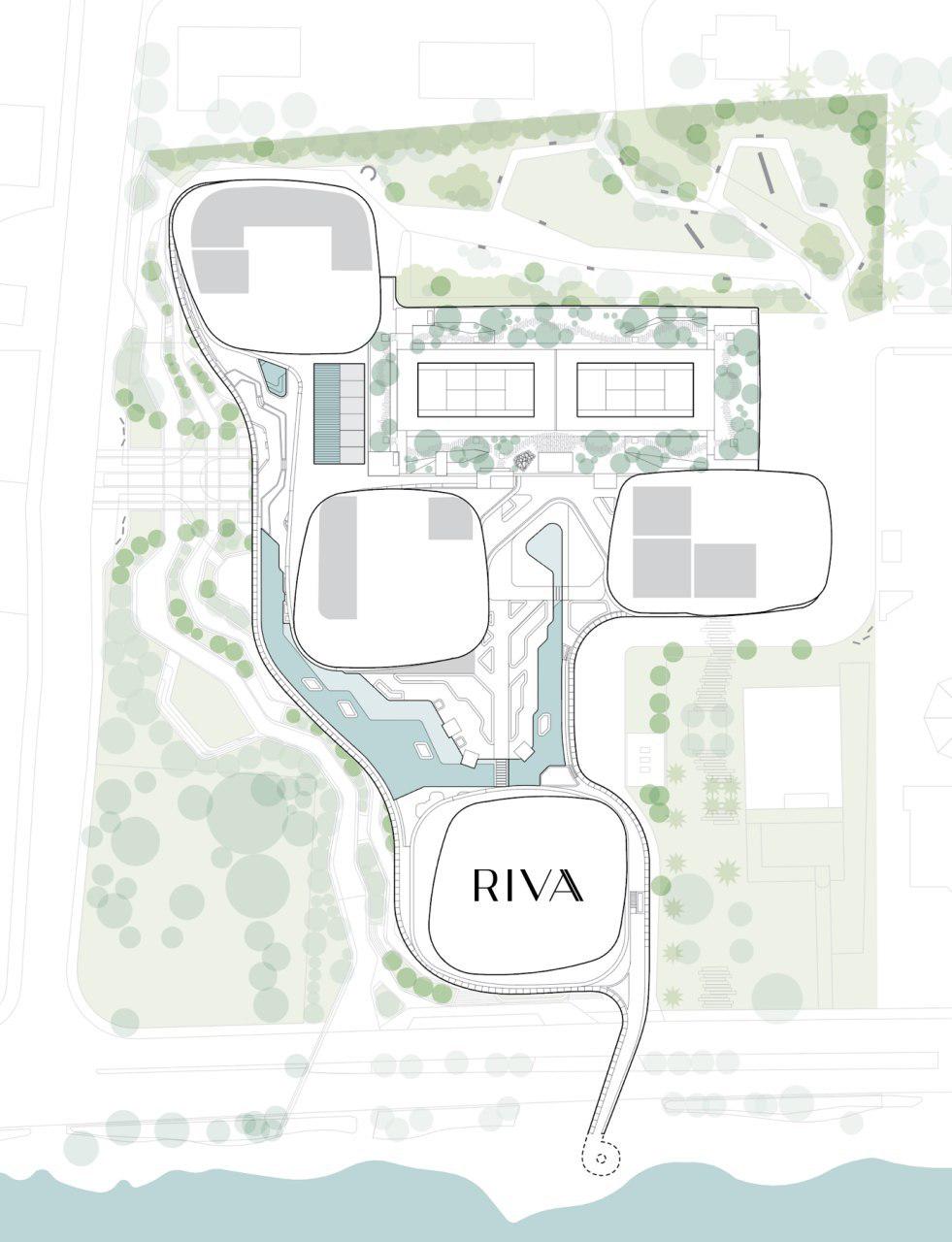 KAIA is the most central tower, providing residents with the premium address for all lifestyle amenities. Complemented by unobstructed sea, garden, bay views and washes of sun, KAIA also takes advantage of its close proximity and direct access to the fitness suite and residents' main lobby.
2 beds: 49
3 beds: 46
Duplex: 2
Half floors: 2
Penthouse: 1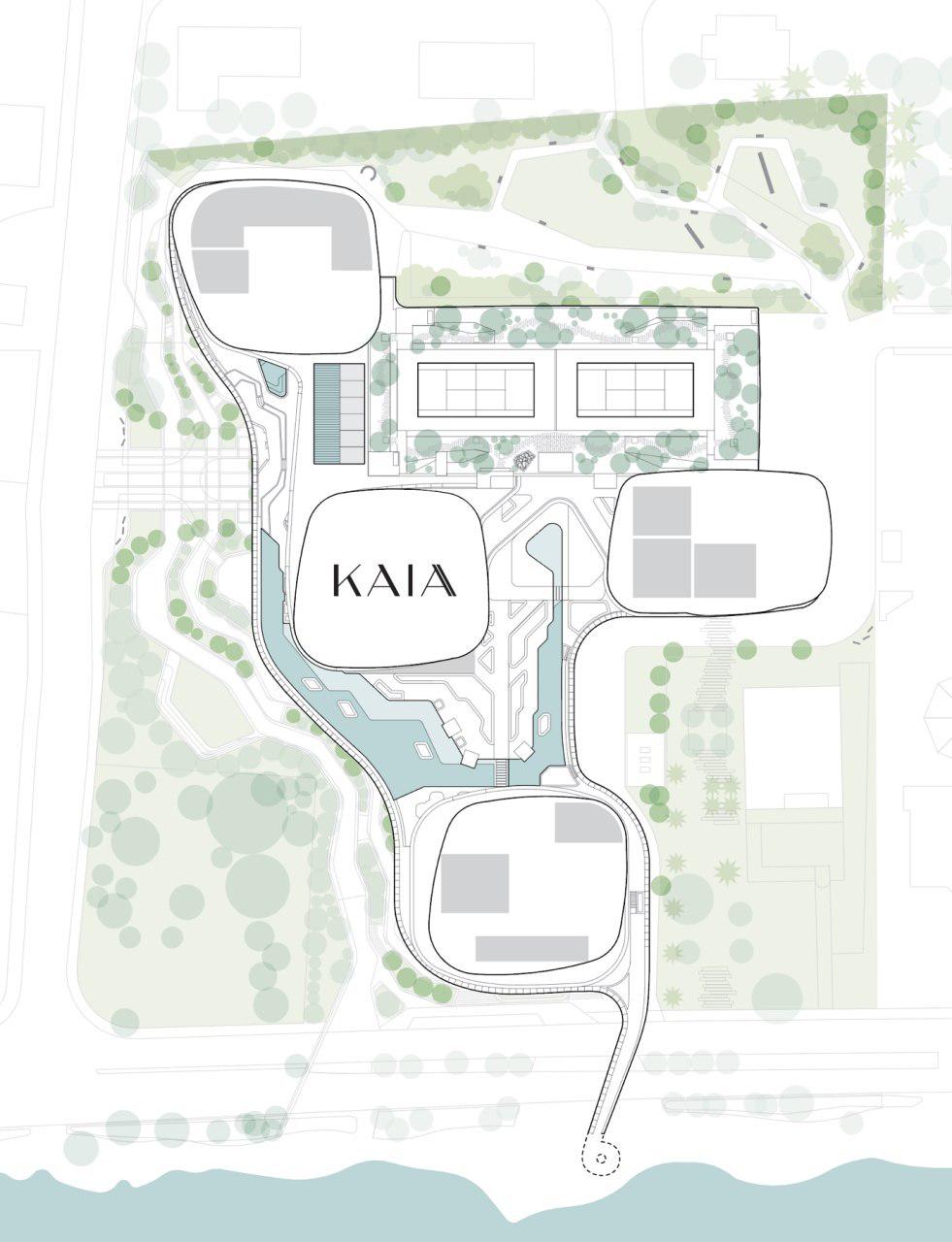 UNA is the epicentre of entertainment: its residences sit above the cinema at podium level. UNA's views take in Limassol's breathtaking coastline, with views stretching down to the sea.
2 beds: 14
3 beds: 30
Duplex: 2
Half floors: 2
Penthouse: 1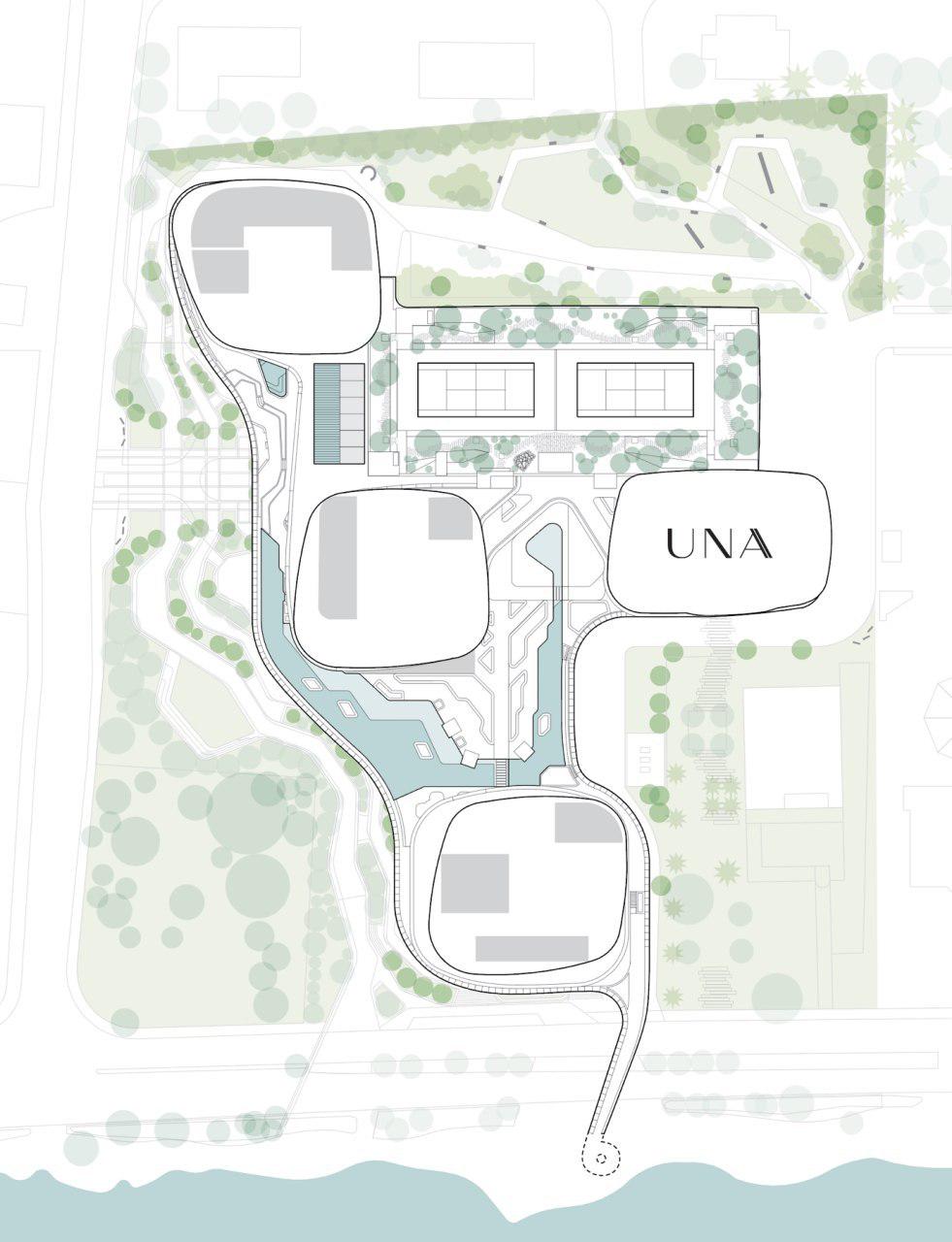 AMIA is the closest tower for quick and easy access to the city. Views from its Sky Villas look across the natural park and out into the mountains. As home to the Wellness Spa, AMIA is the well-being hub for relaxation and contemplation.
2 beds: 20
3 beds: 56
Duplex: 2
Half floors: 2
Penthouse: 1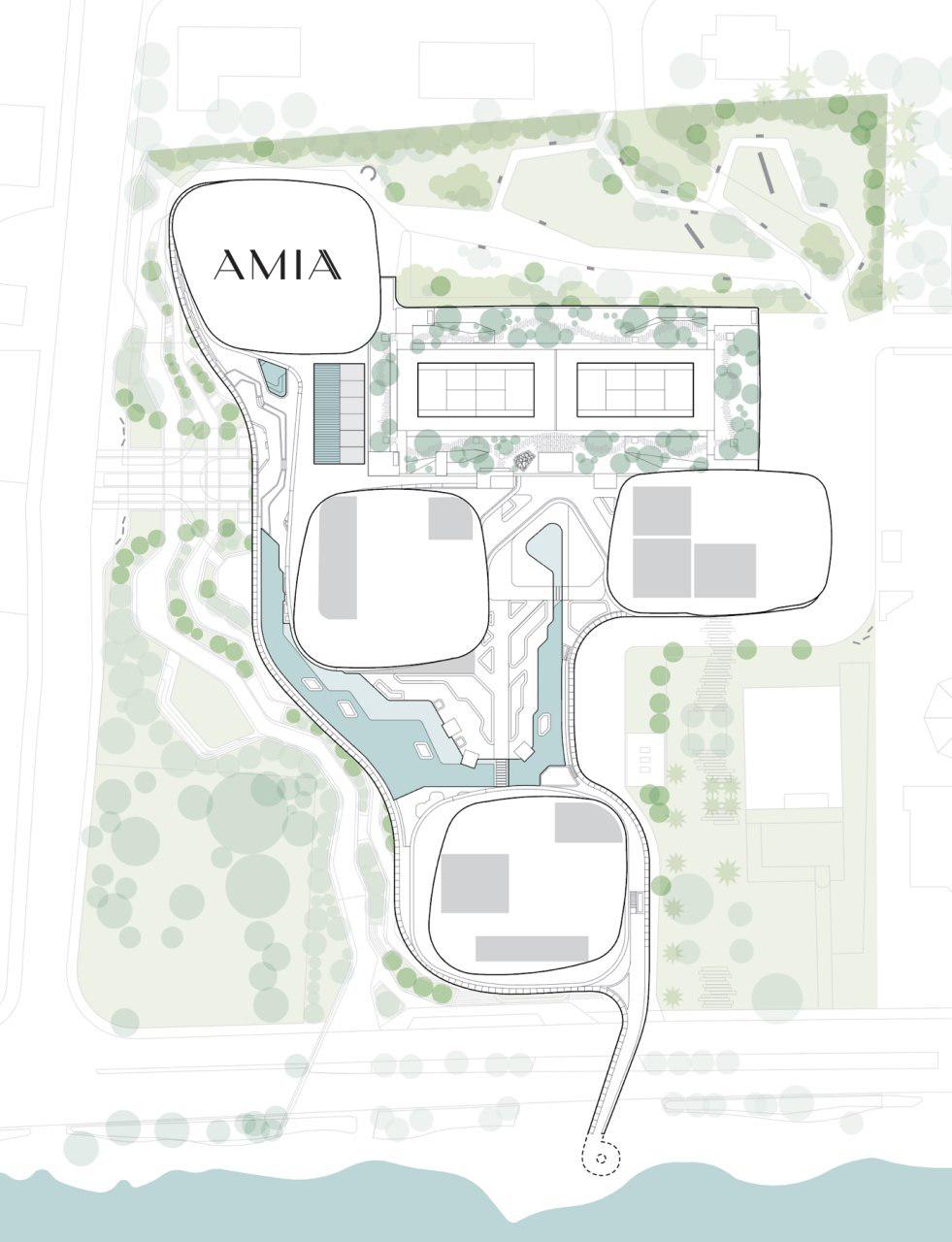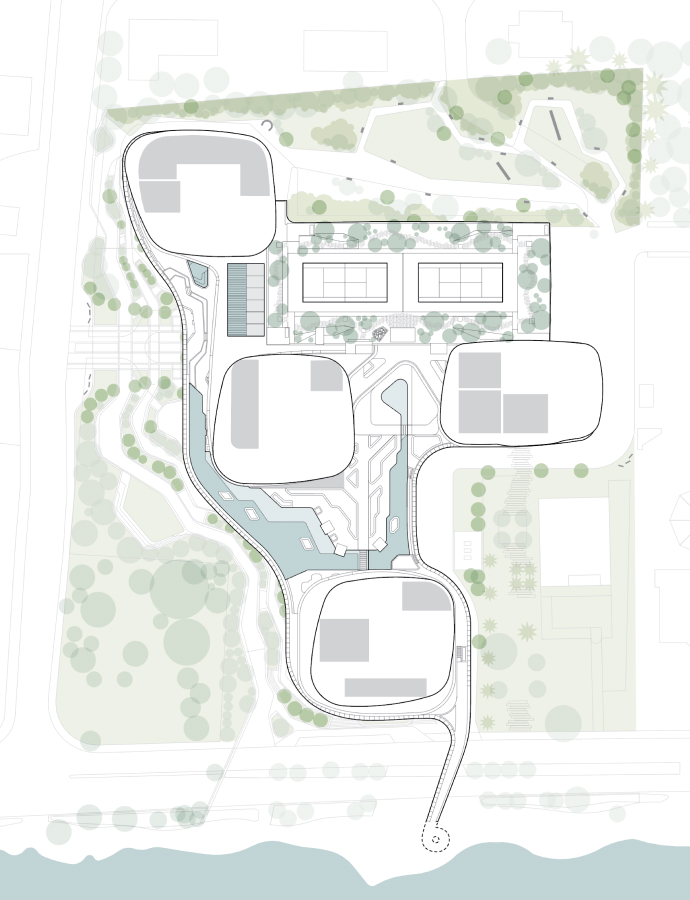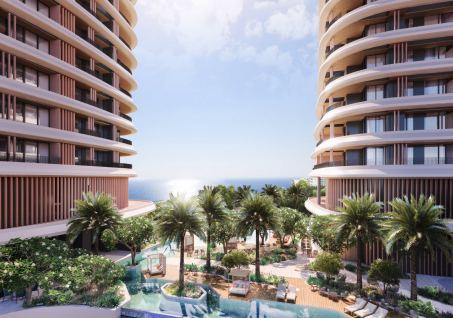 A space for discovery. A lush oasis framing the swimming pools, with space to relax
and unwind.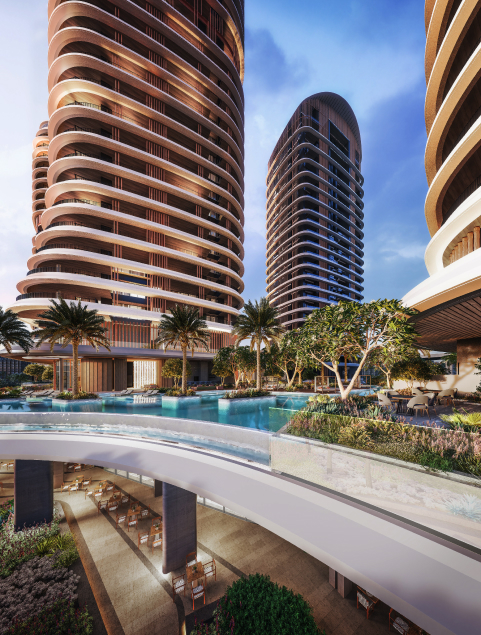 From left to right: KAIA, UNA, RIVA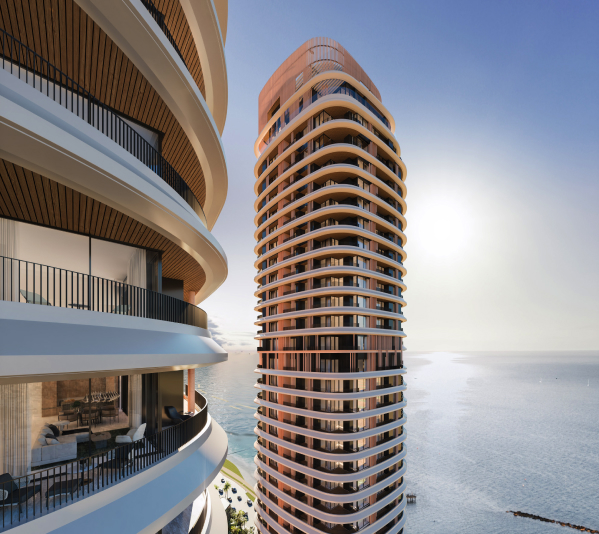 Up in the sky, the towers become personal sanctuaries, imbued with the Mediterranean indoor/outdoor lifestyle.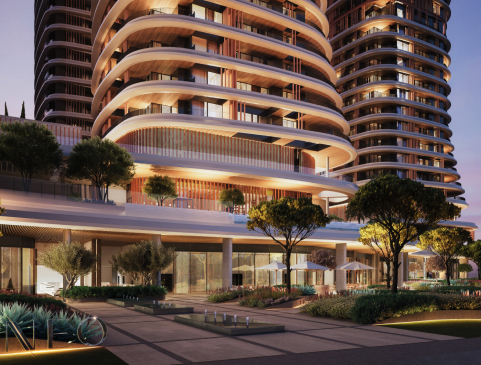 With its name meaning 'of the shore', RIVA is the tower closest to the waterfront, offering its residents uninterrupted views out to sea.
The connection to its natural surroundings is at the heart of NEO's architectural DNA. RIVA embodies this ethos in its panoramic vistas, and its proximity to the shoreline. RIVA residences are places to watch the day and night reflected in the sea. As the location of the residents' Riviera Club and bar, RIVA is also the place to play host and welcome guests, offering entertainment and fine dining without leaving the building.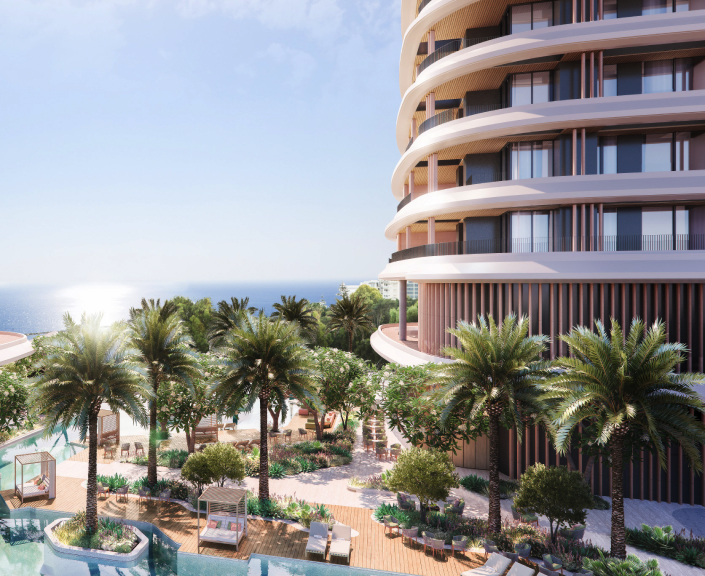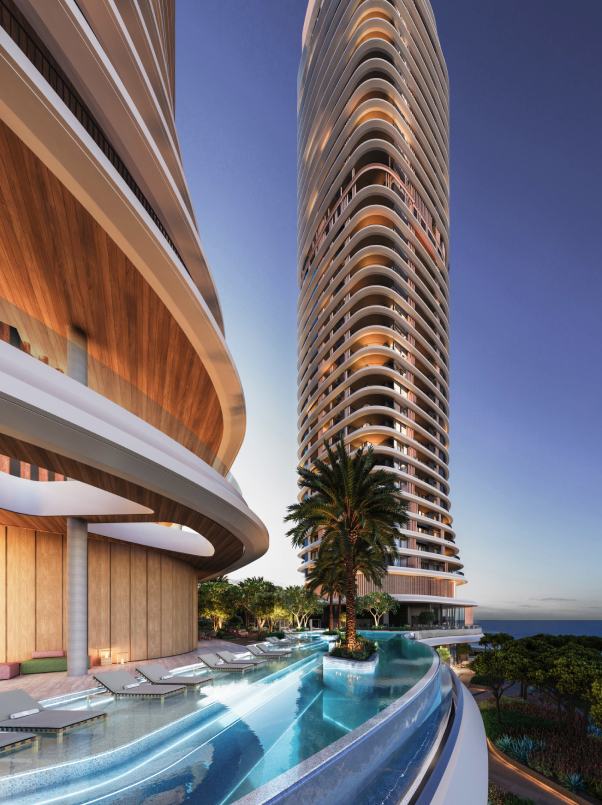 At home, deep perimeter terraces enable all Sky Villas to enjoy outdoor space for lounging and entertaining, as well as the all-important views out across the sea. Inside, the generous open plan configuration connects interior living to exterior light and air in celebration of the famed Cypriot 'inside/out' lifestyle.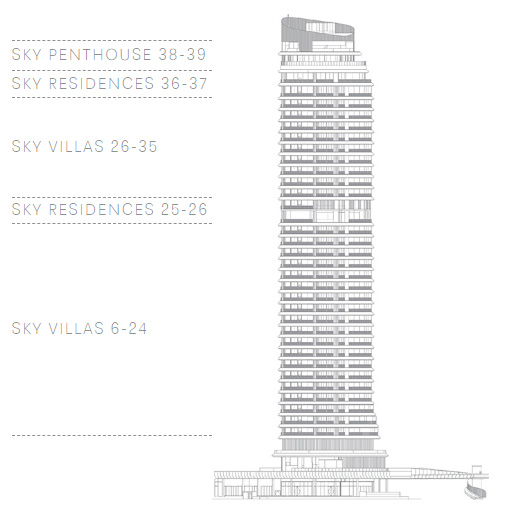 Levels
RIVA's intelligent design optimises space, structure and materials to create a seamless indoor/outdoor experience for 85 three-bedroom Sky Villas, 29 two-bedroom Sky Villas, 4 four-bedroom Sky Residences, 2 duplex Sky Residences and 1 Sky Penthouse.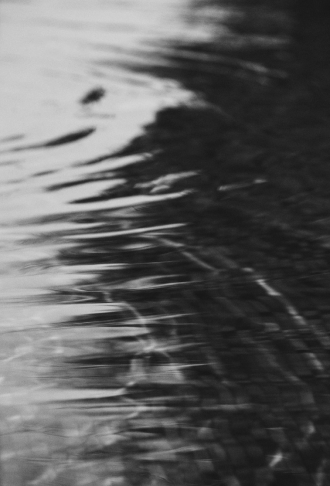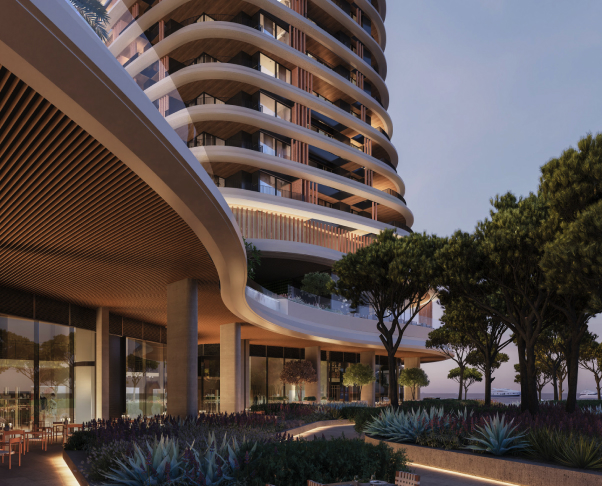 Framed by tranquil pools, luscious grounds and protected gardens, KAIA is located at the heart of a new melting pot of nature, community and the soul of Limassol.
KAIA is the Greek word for earth and
the name represents the NEO ethos of respecting and celebrating elements from nature in all aspects of its design. Surrounding KAIA is a landscape shaped from a palette of refined materials and colours that create spaces with distinct and unique characters and complement the views out over the extensive Botanical Gardens. KAIA also enjoys views across
the bay and directly out to the sea.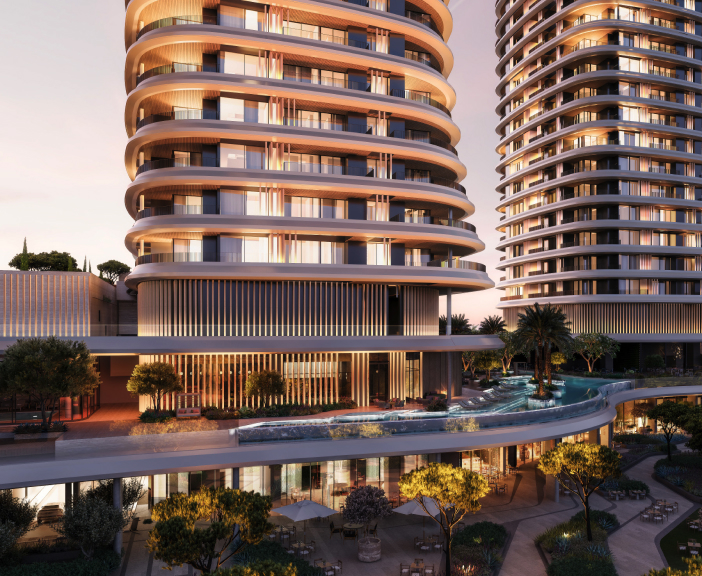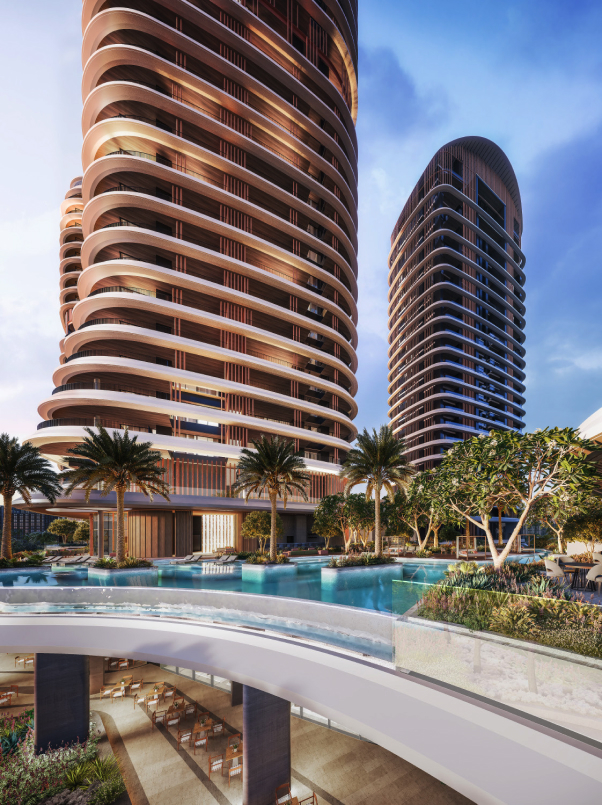 This philosophy extends to the tower's design, where warm earthy materials including wooden ceilings, terracotta fins and delicate railings bring to mind traditional Mediterranean villas.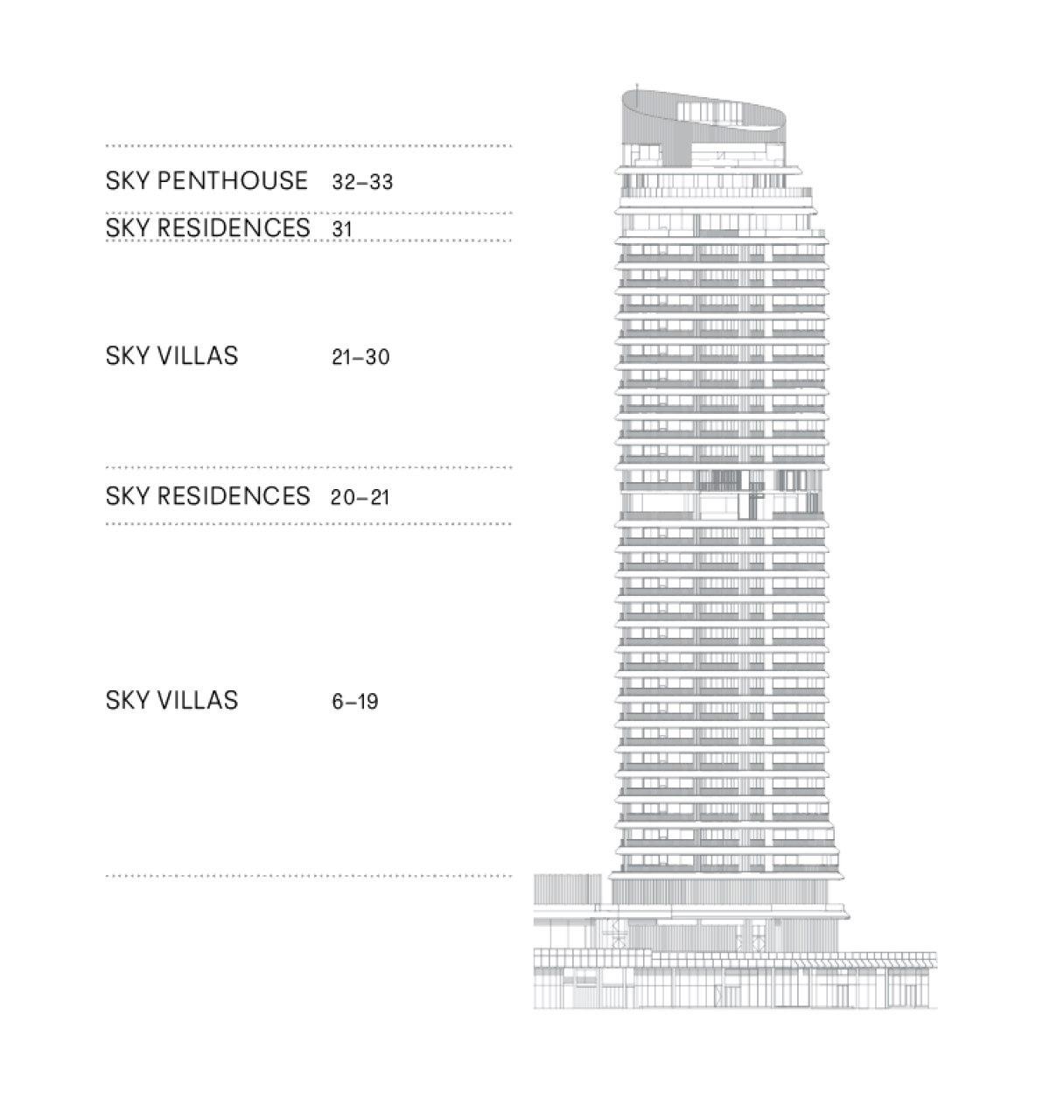 Levels
KAIA's people-focused design has
49 two-bedroom Sky Villas, 46 three-bedroom Sky Villas, 2 four-bedroom Sky Residences, 2 Duplex Sky Residences and
1 Sky Penthouse.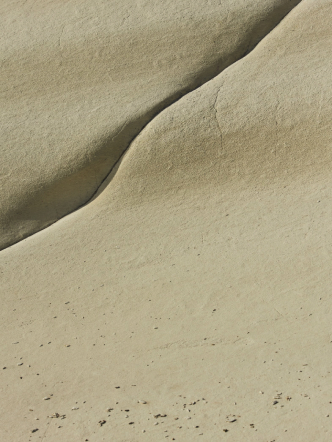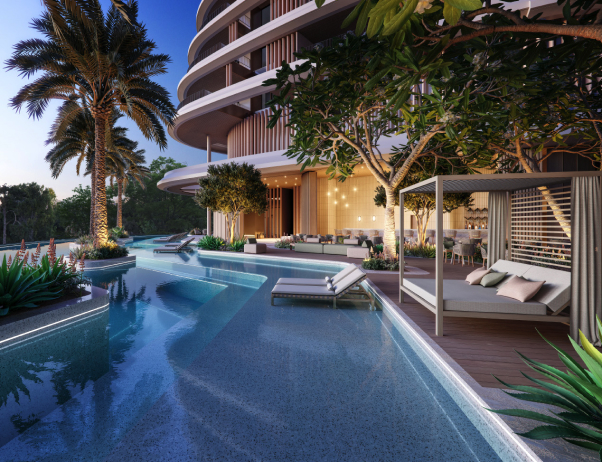 Property types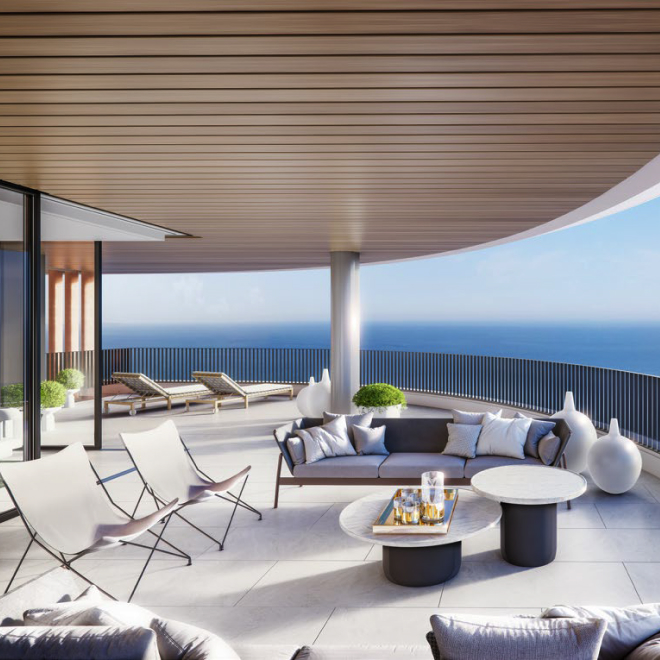 Sky villas
RIVA's Sky Villas were deliberately and thoughtfully designed to ensure a true inside/ out experience, embodying the traditional Cypriot way of life. Dual aspect, with views out to sea, across the neighbouring gardens and towards the mountains in the distance, Sky Villas balance the peace and sanctuary of your private space with the connectivity of NEO's lifestyle hub below.

View sky villa types

Sky residences
Sky Residences were intelligently designed to balance personal privacy with generous,
multi-faceted areas to entertain and socialise. Large living areas offer dual aspect views, separate but visually connected kitchens and dedicated dining areas become central hubs. Bedrooms have additional aspects with walk-in wardrobes and spacious bathrooms with luxurious, high-spec furniture and finishes.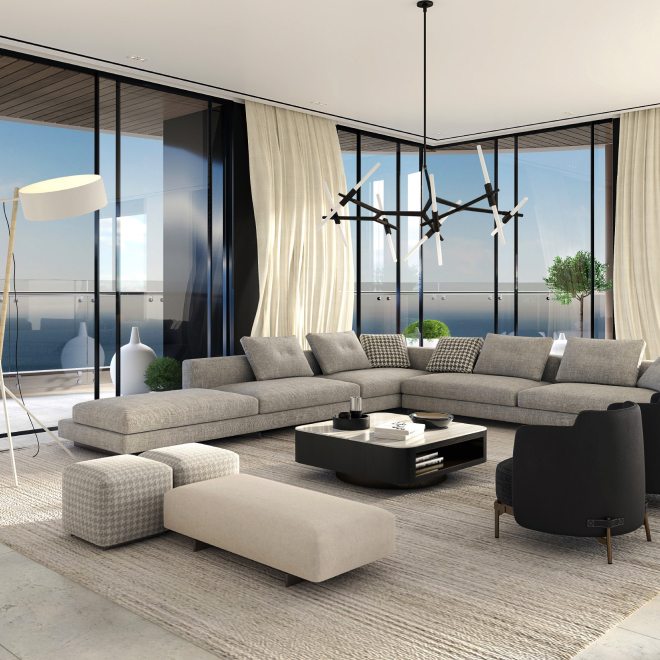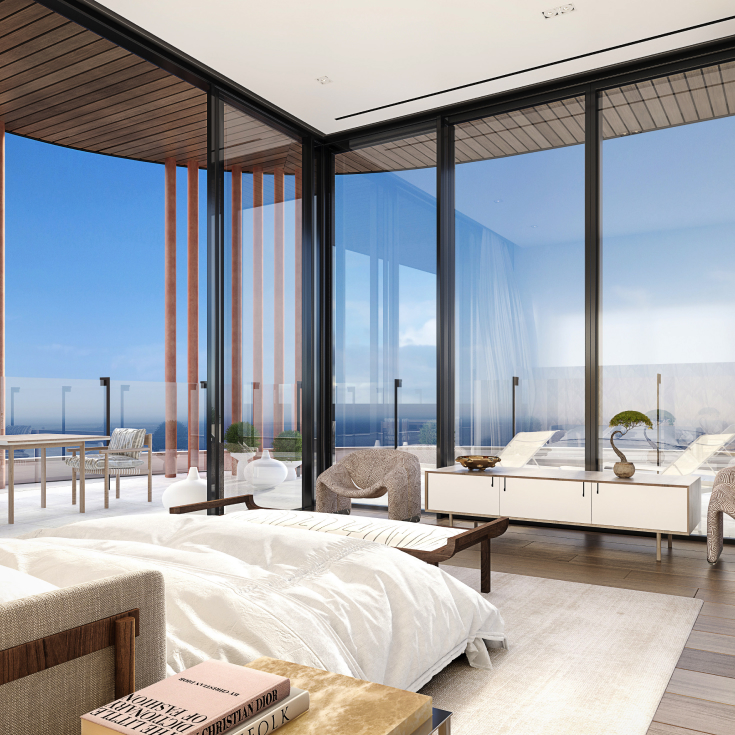 Sky penthouses
NEO's design vision is clearly defined
in the RIVA and KAIA Sky Penthouses. Extensive terraces curve around the multi-aspect apartment, some with double-height spaces. An outdoor kitchen and multiple dining areas reflect the Mediterranean tradition of preparing and eating outside, while the importance of water to the NEO philosophy is brought up into the sky with a private pool and Jacuzzi deck seemingly separated by nothing from the surrounding sea. Inside, dramatic and elegant staircases are a feature backdrop to undulating living and dining spaces. The master bedroom and bathroom form their own 'suite within a suite', including a sumptuously-appointed marble bathroom with contemporary free-standing bath and a wall of windows to bring indoor/outdoor harmony to your personal retreat.

View sky penthouse types