Neo living
A curated, modern and forward-looking lifestyle anchored by the sophisticated and historic allure of the Mediterranean.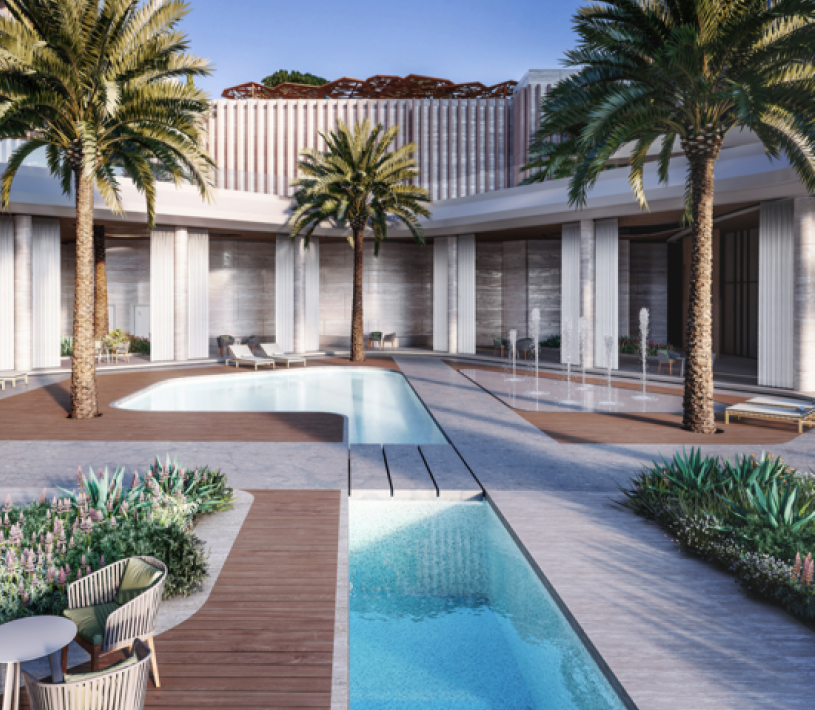 Neo amenities
The Podium
A curated, modern and forward-looking lifestyle anchored by the sophisticated and historic allure of the Mediterranean.
NEO's four buildings rise from the heart of The Podium: a hub designed to offer residents moments of relaxation, activity, entertainment and wellness. Located at the heart of the development, The Podium contains NEO's six-star facilities, access to the Riviera Club restaurant and the residents' private connection bridge over to the beach club. The Podium Pool Bar encapsulates the buzzing soul of Limassol, for private use of residents and their guests. The Riviera Club restaurant offers fine dining cuisine from Europe's leading cities, and a cinema allows residents access to private screenings on their doorstep. A luxurious spa and wellness centre is designed for restorative contemplation, and a state-of-the-art gym offers space and technology for bespoke workouts, either alone or with a personal trainer. The Podium embodies the Riviera lifestyle, from your morning swim, to an afternoon at the beach and evening drinks,
it is the place to create your own stories
and find your place.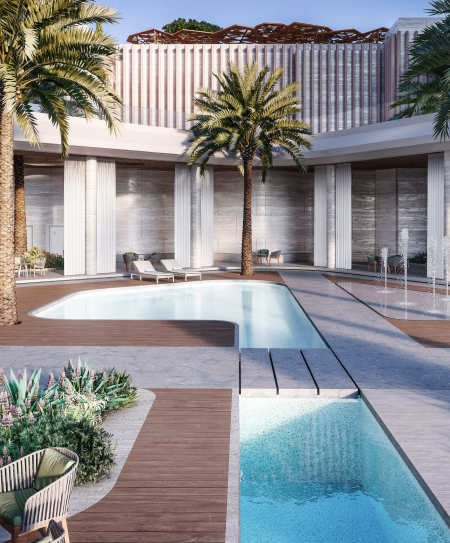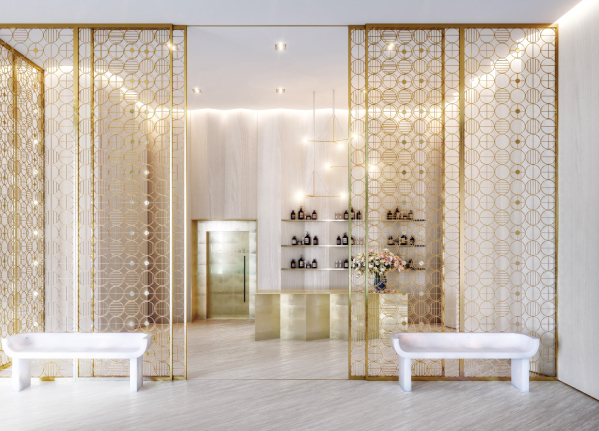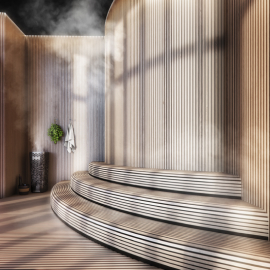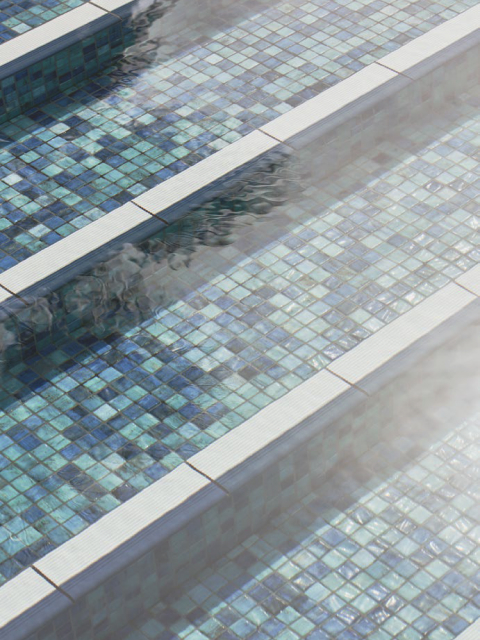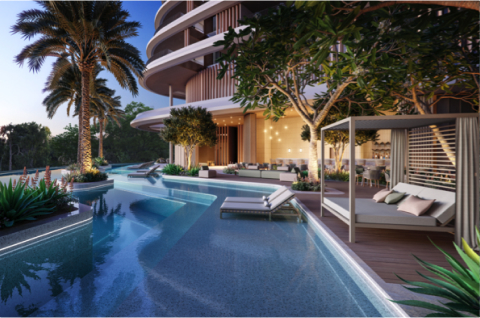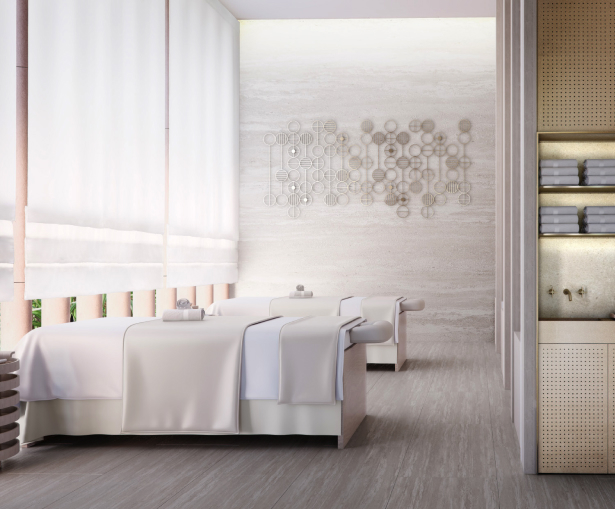 Wellness spa
Harmony. Balance. Well-being. Designed for contemplation. Your retreat, at home.
NEO's dedicated 1200 sq.m. wellness spa includes treatment rooms, a lounge, steam and sauna rooms and a juice bar. The spa design is inspired by Greek artist Panos Tsagaris whose paintings, reminiscent of architectural forms are intended to communicate divinity and purification, resonate conceptually with the philosophy behind NEO's wellness experience. Timber flooring, Cote d'Azur marble, aged brass and woven fabrics anchor a palette designed to promote serenity and peace.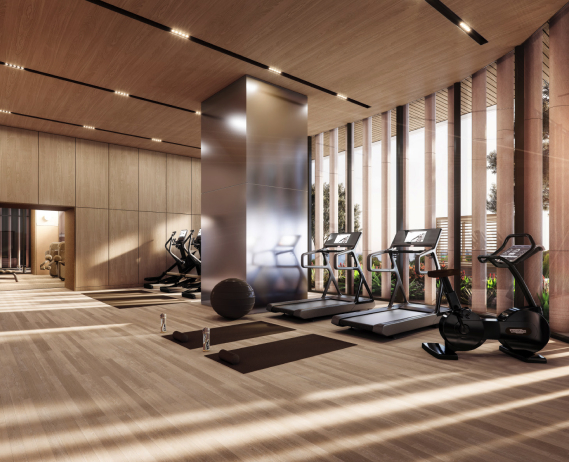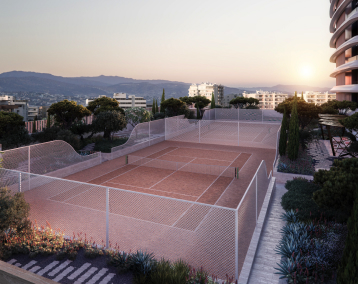 Indoor & outdoor fitness
The gym features a trio of spaces to optimise your workout experience. The aerobic and power room have state-of-the-art equipment and personal trainers on hand to create tailored programmes. The yoga room offers a slower pace and calmer environment and can also be transformed into a private training space.

Overlooking Limassol are two clay tennis courts, framed by lush plants and trees. Enjoy the temperate climate and fresh air with a game outside, surrounded by nature.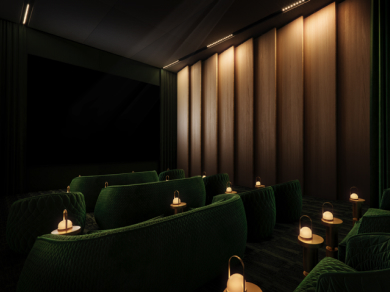 Cinema
A private space for NEO residents and their guests. A place to relax in sumptuous furnishings and enjoy time out from the everyday.
Minthis Membership
NEO residents benefit from membership of the facilities at Minthis — the Pafilia resort set among the beautiful Cypriot hillside landscape. Designed with the philosophy of recharging and reconnecting in mind, Minthis offers pioneering architecture and soul-stirring panoramas. Surrounded by miles of countryside, the opportunities for adventure at Minthis are endless. Hikers will be rewarded at the end of steep climbs with outstanding views, while equestrians can explore tracks-less-traveled on trusted steeds. Make precious memories with your family on nature walks and at the playgrounds. Adrenaline seekers will find mountain bike trails that are beautifully thrilling. Those seeking more peaceful pursuits can grab their clubs for a leisurely day on the spectacular championship golf course or seek out the spa. The Minthis lifestyle comes with the freedom to embrace enriching experiences.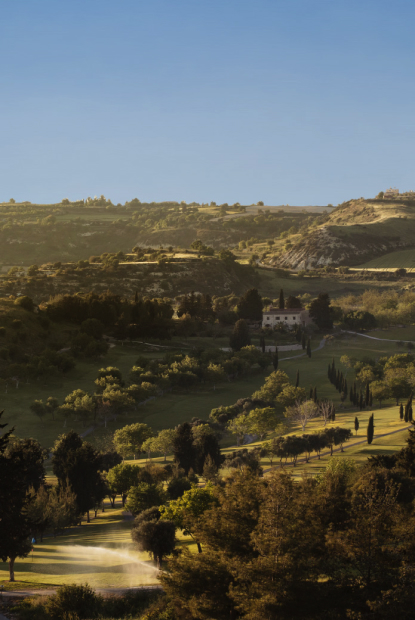 Premium hospitality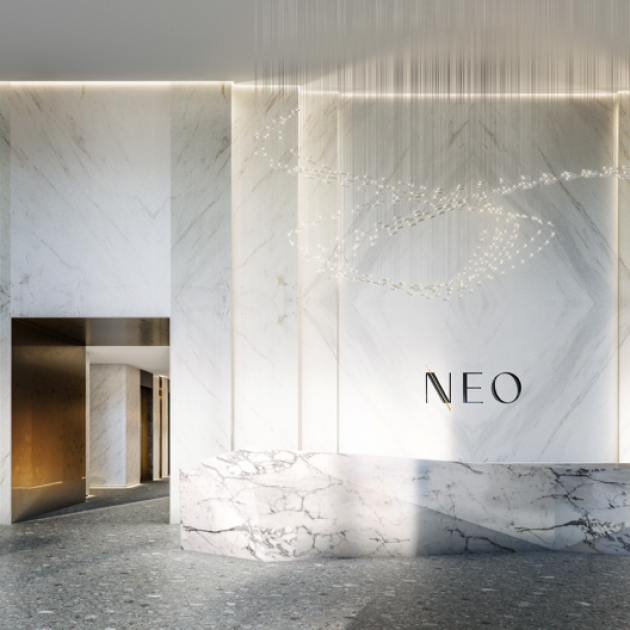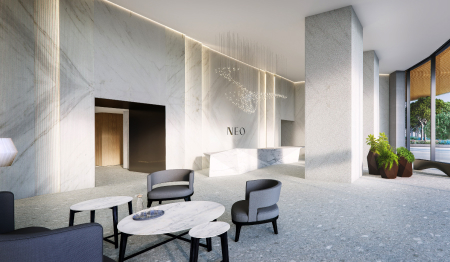 Six-star service, personal assistance, bespoke attention. Curated living designed for dynamic, modern lives.
NEO is your home, but it comes complete with hotel-style full-service concierge. Day-to-day assistance is offered with housekeeping, cleaning, laundry and dry-cleaning services as well as babysitting, repair and maintenance and appointment booking and management. NEO's lifestyle team go one step further, answering personal requests such as flower or gift deliveries, arranging private tuition or health and fitness appointments, making reservations for restaurants or the spa and can even look after regular grocery deliveries or kitchen-stocking on request. Limassol is rich with local attractions, excellent restaurants and excursions to historical sights. The team can tailor events and bookings to suit you or your guests, such as boat trips, sightseeing, private events or tickets to a show. They will also arrange travel, hotels, car hire and transfers if you are venturing further afield or have just arrived back from travels abroad.
security
Reception
Security Personnel
CCTV
Key Access
practical assistance
Housekeeping & Cleaning
Laundry & Dry Cleaning
Babysitting
Arranging Doctor Visits
Sourcing Teachers for Private Tuition
Repaire & Maintenance Services
leisure
Events & Tickets
Boat Trips
Party & Event Planning
Sightseeing
Room Service Food & Drink
Restaurant, Bar, Club Reservations
Spa Treatments
Personal Training
Sports Bookings
travel
Transfers
Airline Bookings
Hotel Reservations
Car hire
shopping
General & Personal Shopping
Flower/Gift Purchase & Delivery
Stocking Kitchens – Sourcing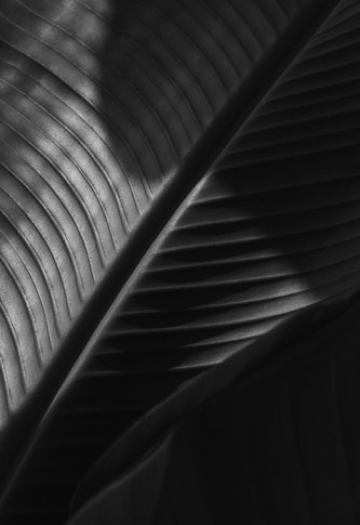 Neo boulevard
A landmark. A connection. A sense of place. Creating a new destination for Limassol.
NEO's urban boulevard offers integration in
the neighbourhood with the public spaces
of the development. The landscape is designed to blend and layer with the surrounding environment, with no visual separation. The public retail boulevard offers space for brands to be part of the NEO offering, with a promenade linking the park
to the adjoining gardens and amphitheatre and creating an overall sense of community
and a new destination for the city.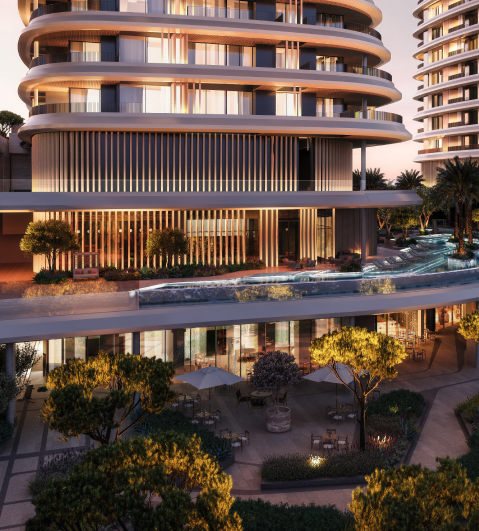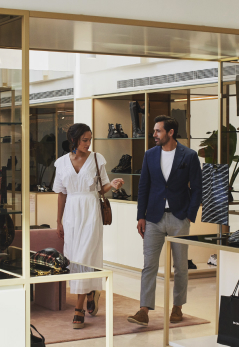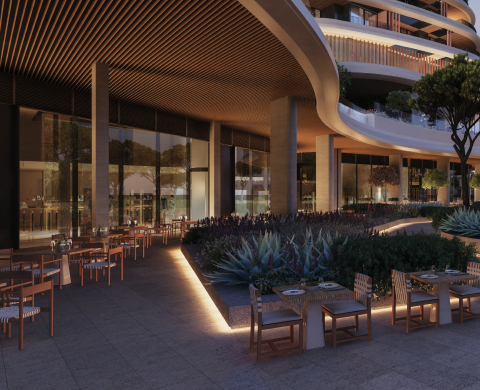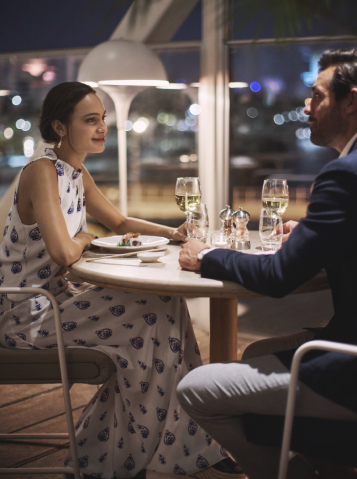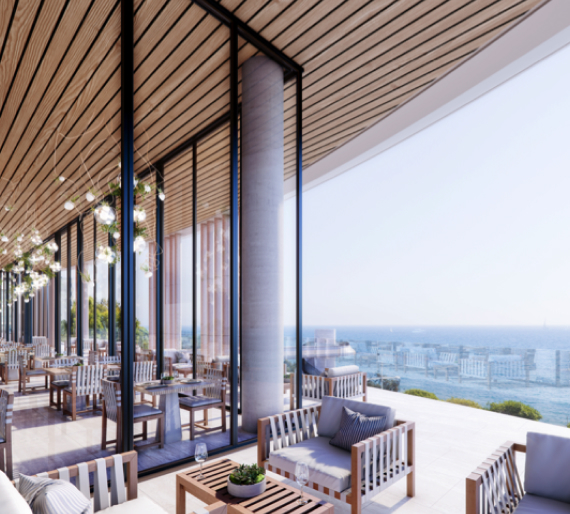 The Riviera Club
Dining at the NEO Riviera Club combines world-class cuisine with unbroken views and the finest personal service.
Designed to blend the indoors with the outdoor light, air and views, the Riviera Club terrace is a place to meet friends high above the city, or to escape for a moment's contemplation during the day. Take time out, or bring the energy of the city in, while you enjoy some of the best sea views in the city.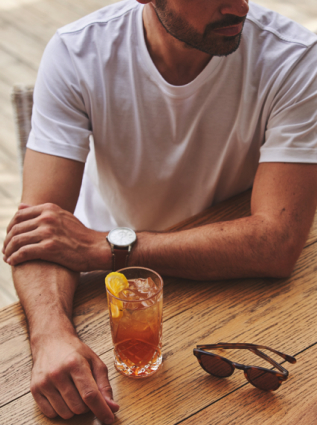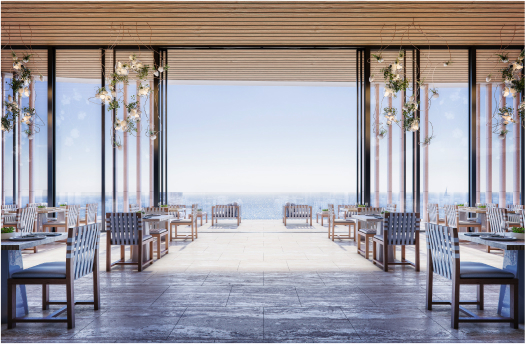 Bars
Spaces for you. Places to meet. An immersive lifestyle from day to night.
NEO is designed around you and your day. Premium, thoughtful spaces for spending time by yourself, or with family and friends, are central to its philosophy. From morning pre-workout drinks in the Juice Bar to a leisurely weekend afternoon or evening by the Pool Bar, there will be any number of corners to make your own.